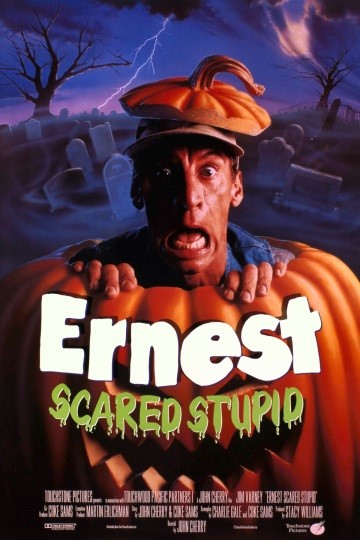 Technology can be scary.
That said, my Halloween column focuses on some frightening examples of tech gone awry; some you might find scarier (dumb scary) than an Ernest movie.
Who remembers those? AWFUL.
Others are disturbing in a more realistic way.
I recently noticed an email alert about a fake "blue screen of death." An email comes in looking like it's from Microsoft. You click on the icon that looks very close to the Microsoft Security Essentials Icon. It immediately runs malware that takes over your computer, complete with a blue screen and a phone number at the bottom to call for support. If you call the number, they remote access into your machine to "fix" the issue.
But in fact, they are just liberating your data as fast as they can.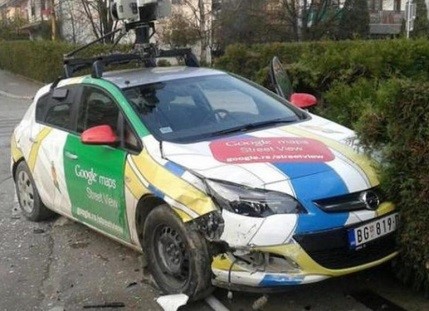 Self-driving cars can certainly be scary.
Imagine an automated car rolling down the highway at 85 miles per hour. And it gets hacked; a luxury item instantly weaponized.
Russians and other nation-states are constantly looking for weaknesses in our technical infrastructure; this could certainly be a natural space to target once (if) this tech becomes mainstream.
Opportunities to wreak havoc are endless.
Ever hear of Shodan?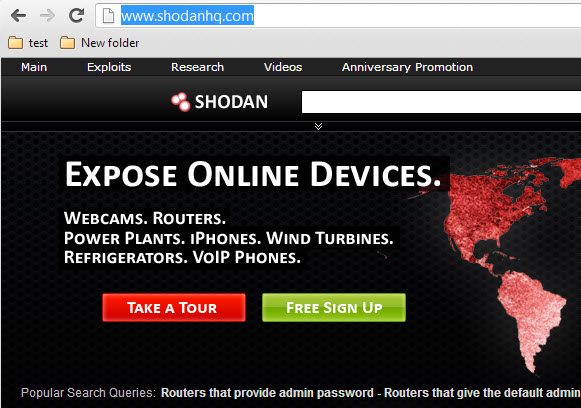 Shodan is a search engine that allows a user — through a variety of filters — to find specific types of computers (webcams, routers, servers, etc.) connected to the internet. Scary enough.
Shodan also can identify devices with weak security settings, the perfect target for criminals. It could show the user, webcams, routers, air conditioning units (as in last year's Target hack), or any other nontraditional network entry point.
Granted, Shodan was not designed as a tool for criminals, but neither was the computer. By identifying vulnerabilities, a hacker knows where to get in — the next step is how.
A complex password is a move in the right direction. There are a dozen solid password management and creation tools, which can make this task easier and more secure.
Check out LastPass; it is robust and very cool.
What is scarier than killer robots? Nothing really.
The military and police use robots for bomb disposal to avoid putting our brave men and women who serve in danger.
This summer, at a peaceful demonstration in Dallas, a sniper appeared (seemingly out of nowhere) and began shooting police officers. After a long standoff, a police robot was dispatched to "terminate" the shooter. It did so with extreme force. In fact, that was done by delivering a large payload of explosives to end the situation.
I am glad this happened: it ended the standoff with no additional lives lost.
However, what if such a robot — with that kind of skill set — was hacked?
In a more day-to-day fight; how about your phone blowing up in your pocket?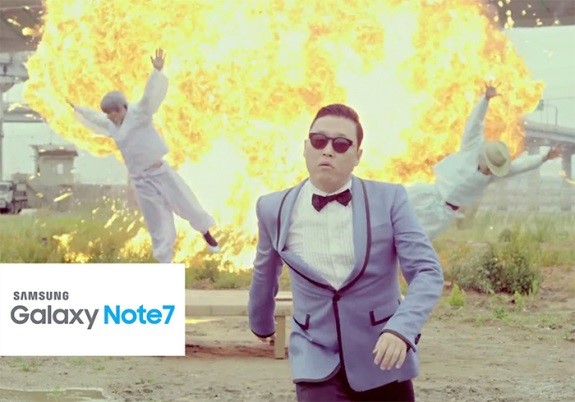 Welcome to the short-lived world of the Samsung Note 7 smartphone.
In the wake of multiple cases of a Note 7 emitting smoke, exploding, etc., a flight was canceled, and the plane evacuated, because of one of these bad boys. Long story short, Samsung no longer makes them anymore.
Know what's scary … really scary? Samsung has no clue what caused this to happen.
It's a frightening world out there, full of hackers, drones, AI, robots, Ernest movies, exploding phones, and all sorts of other shenanigans.
I leave you with two pieces of Halloween advice: update/change/enhance your password, and don't dress like a scary clown — you could get shot.
Thankfully, I believe the world responded accordingly, and is over the spooky clown craze.
Happy Halloween.
___
Blake Dowling is CEO at Aegis Business Technologies. His technology columns are published by several organizations. Contact him at [email protected] or at aegisbiztech.com.