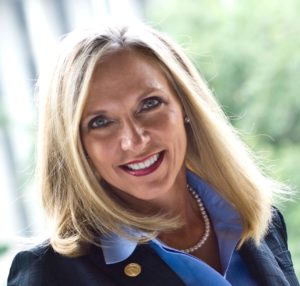 Marketing is a contest for people's attention, and state tourism marketing is no different. However, the detrimental impacts of removing a powerful marketing mechanism mean a world of difference when your state budget revenue depends on your share of the market.
The proposed bill spearheaded by the House Careers & Competition Subcommittee that eliminates VISIT FLORIDA will have severe and irreversible impacts on the state's hospitality industry. We must protect the tourism industry, Florida's top employer and chief economic driver, not only for the industry's 1.4 million employees, but for the local communities whose livelihood is contingent on bringing tourists to the Sunshine State. In 2015, more than 106 million visitors came to Florida, spending $108.8 billion and generating $11.3 billion in state and local tax revenue.
Unfortunately, some lawmakers would put Florida's economy at risk based on a philosophy financed by Americans for Prosperity. Other states have already suffered from this failed, free-market experiment. In 1993, Colorado cut their state tourism marketing budget from $12 million to zero dollars. Within one year, Colorado lost $1.4 billion in traveler spending. Tax receipts declined by $134 million from 1993 to 1997. Eighteen years later, Colorado still hasn't recovered market share.
We must build on the successes of Florida's hospitality and tourism industry by committing the necessary dollars to VISIT FLORIDA that will create jobs and generate revenue for the state. With a 2 percent reduction in travel, Florida would lose $2.2 billion in traveler spending, $225 million in tax revenue and 28,000 jobs.
Florida's future depends on our lawmakers' investment in the state's destination marketing efforts that continue to bring record visitation numbers. VISIT FLORIDA funding isn't about "corporate welfare" for Fortune 500 companies; it's about sustaining hospitality employment, and the myriad related local businesses that depend on tourism. For every 76 visitors to the state, one tourism job is supported.
I urge our lawmakers to build on the successes of Florida's hospitality and tourism industry by committing the necessary dollars to VISIT FLORIDA. It is critical that our lawmakers rally behind the Governor's recommendation to continue to invest $76 million in VISIT FLORIDA's marketing efforts. For every $1 the state invests in VISIT FLORIDA, $3.20 in tax revenue is generated.
The Florida Restaurant and Lodging Association (FRLA) is vehemently opposed to any legislation that removes VISIT FLORIDA's ability to operate as a separate entity and inhibits their efforts to market the state as a global destination successfully. The success of our hotels, restaurants, and attractions contributes to a stronger state economy and creates more opportunities for Florida's families.
I look forward to working closely with our lawmakers, leadership, and agencies to develop meaningful reforms that preserve the overall integrity of our world-class tourism industry and reputation for providing premier hospitality services.
___
Carol Dover is President and CEO of the Florida Restaurant and Lodging Association.