Pam Bondi came ready to rumble against Frontier Communications — and it looks like she won. 
The state's attorney general announced Thursday the Connecticut-based telecommunications company had "committed to improving communications and customer services in Florida."
"After a lengthy, productive meeting with Frontier executives, I am cautiously optimistic that Frontier disruptions in services will be quickly resolved," Bondi said in a statement. "However, my office will continue to work with the company on each consumer complaint until they are all appropriately addressed."
A Frontier executive responded separately about their action plan.
On April 1, Frontier took over Verizon's landline, internet and cable TV service in Florida, specifically for Hillsborough, Manatee, Pasco, Pinellas, Polk and Sarasota customers.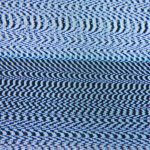 Since then, thousands of customers have taken to the company's Facebook page to complain about outages, poor service, and sudden billing increases. California and Texas are the two other states affected by Frontier's takeover.
Earlier this week, Bondi said she had sent a letter to the company "requesting better customer service for Floridians."
Frontier CEO Dan McCarthy provided a three-page, single-spaced response to that letter. His team is "working diligently" to fix all service and billing problems, he said.
Bondi's office has now received over 700 complaints about Frontier's service, spokesman Whitney Ray said.
Frontier executives have now agreed to the following, according to Bondi:
Frontier Communications will immediately prioritize addressing complaints regarding seniors and medically disadvantaged individuals.

A new Florida-based customer service number, (888) 457-4110, has been established that will be answered by live representatives from 7 a.m. to 11 p.m. The company also has set up a Chat Live platform for those able to go online.

Frontier has instituted a "SWAT Team" to coordinate the rapid response to customer escalations and service outages.

Every customer who reported any out-of-service issue will be given a credit. The credit will be reflected on the customer's bill no later than the end of June with no contact necessary with the company to receive this credit.
Bondi said Frontier customers in Florida can visit the Attorney General's Office website at MyFloridaLegal.com or call (866) 9NO-SCAM.