And now for some good news out of Tallahassee, the Florida Lottery this week announced, "it has reached the $32 billion mark in contributions for the state's" education fund.
Maybe Lottery Secretary Jim Poppell's 'housecleaning' is paying off?
"We are extremely proud of this achievement and what it means for Florida's students and schools," Poppell said in a statement. "Under Gov. Scott's leadership, the Lottery is committed to doing everything we can to help ensure Florida's children have the resources they need to compete in the new global economy; it all begins with a good education."
The Lottery's profits go into the state's Educational Enhancement Trust Fund, which pays for Florida Bright Futures Scholarships, among other things.
"For 15 consecutive years, the Lottery has transferred more than $1 billion to education, while remaining one of the most efficiently operated lotteries in the nation," a news release said. "The Lottery has also contributed more than $5 billion to the Bright Futures Scholarship Program, sending over 750,000 students to college."
A little background: Poppell was appointed by Gov. Rick Scott to replace Tom Delacenserie, now the head of the Kentucky Lottery. Poppell had been the Department of Economic Opportunity's chief of staff.
In July, Poppell got rid — er, accepted the resignations — of three top officials, including the department's general counsel, legislative affairs director and deputy secretary of administration.
There had been "a lot of complaints about the Lottery, mostly from vendors about the department's procurement process," one source told us this summer.
"I think Poppell was given a mandate to clean house as the Lottery is a high priority for Gov. Scott … Three top people just don't coincidentally decide to quit at the same time."
Two of those spots have since been filled, with DEO attorney David Guerrieri now general counsel, and Samantha Ferrin moving from the Department of Management Services to become the Lottery's deputy chief of staff and legislative affairs director.
Coming up, the usual assortment of tidbits, leftovers and not-ready-for-prime-time moments by Jim Rosica, Peter Schorsch and Andrew Wilson.
But first, the "Takeaway 5" — the Top 5 stories from the week that was:
'Rebels' in the news — After violence at last weekend's white nationalist rally in Charlottesville, Virginia, claimed the lives of an activist and two state troopers, attention turned to Confederate symbols in Florida. An effort to move a Confederate monument in Hillsborough County garnered thousands of private dollars, including donations from Tampa Mayor Bob Buckhorn and former Tampa Bay Buccaneers coach Tony Dungy. Save Southern Heritage Florida, an activist group, said it would sue in federal court to prevent the move. Tallahassee Mayor and Democratic candidate for Governor Andrew Gillum called for the removal of a Confederate memorial in front of the old Capitol; Rep. Lori Berman, a Lantana Democrat, called for a special session to address replacement of the statue of a Confederate general representing Florida in the U.S. Capitol; and Rep. Shevrin Jones, a West Park Democrat, said he'll file legislation "to immediately remove all Confederate statues, signs, and names from public property in Florida." Jones was part of the effort to rename three streets in Hollywood that were named after Confederate generals.
Do you back Jack? — Republican state Sen. Jack Latvala of Pinellas County this week formally declared his bid for governor in 2018, launching his campaign with events in Hialeah, Clearwater and Panama City. "I will be the candidate who tells it to you straight," he said. The current Appropriations Committee chair's challenge is to translate his decade and a half of experience in Tallahassee into statewide appeal. He stumbled early, however, in answers to questions about the Charlottesville violence — "I wasn't there" — and was faced with a vexsome new website, "Liberal Jack Latvala," which said he "can't be trusted." The website, it turns out, was backed by Mac Stevenson, "a longtime political consultant for Republican gubernatorial candidate Adam Putnam," according to POLITICO Florida's Matt Dixon.
Negron shuffles the Senate — Senate President Joe Negron shook up budget-related and other panels, embarking on an aggressive round of leadership changes in advance of the 2018 Legislative Session. Negron appointed new heads of five budget subcommittees, while changing the leaders of committees that oversee policy areas involving the environment, agriculture, utilities and elections. Also, the Stuart Republican added members to numerous committees. "In the era of term limits, I believe it is important for each Senator to be considered for the opportunity to participate in the committee process based on demonstrated competence, expertise and interest," Negron wrote in a memo to senators. The biggest changes announced affect appropriations subcommittees, which play an important role in drawing up the state budget.
Corcoran rearranges the chairs — House Speaker Richard Corcoran released his committee assignments for the 2018 Legislative Session with just a few changes from 2017, notably some freshmen getting vice chairmanships and new chairs for the Ways and Means and Commerce Committees. His changes in committees look more like midterm adjustments, rather than the wholesale reshuffling that Negron embarked on. With the departure of former Commerce Committee chairman Jose Felix Diaz to run in a special Senate election, Rep. Jim Boyd of Bradenton will slide over from chairing the House Ways and Means Committee to chair Commerce, with Paul Renner of Palm Coast taking the chair of Ways and Means. Otherwise, the committee assignments reward a handful of freshmen with new vice chairmanships of committees and subcommittees, and give Rep. Jamie Grant of Tampa a chairmanship, that of the Health Quality Subcommittee of the House Health & Human Services Committee.
Incumbents win PSC nods — Art Graham and Ronald Brisé won nominations Thursday to be returned to their seats on the Public Service Commission, which regulates investor-owned utilities in the state. If selected, both men would serve third terms; each was first appointed by Gov. Charlie Crist in 2010. The Public Service Commission Nominating Council also decided on six people — including former state Rep. Ritch Workman — to fill the unexpired term of former Commissioner Jimmy Patronis, who stepped down to replace Jeff Atwater as state Chief Financial Officer. Patronis' term is up at the end of 2018. Losing candidates include Greg Evers, a Baker Republican who left the Senate to run last year for Northwest Florida's Congressional seat, falling to Matt Gaetz; and current state Rep. Tom Goodson, a Brevard County Republican who chairs the House Agriculture and Property Rights Subcommittee and is term-limited next year.
Ballard again on top
Should we be surprised? Ballard Partners is No. 1 in median income among legislative lobbying firms for the second quarter of 2017, according to a LobbyTools analysis.
Ballard reported $2,407,000 for April-June, with Southern Strategy Group coming in second at $2,402,000. Rounding out the top 5 is Ron Book's firm with $2,090,000, Capital City Consulting with $1,505,000, and Greenberg Traurig at $1,320,000.
Also, a medical marijuana concern is now in the top 5 for quarterly client spending.
AT&T was first with $255,000 in median spending, and Reinhardt vs. The School District of Palm Beach County came in second with $235,000. U.S. Sugar also ponied up $235,000, and San Felasco Nurseries, a medical marijuana grower, spent $193,000.
Closing out the top 5 was Florida Power & Light, at $165,000.
Scott plugs Hispanic Heritage Month contests
Gov. Scott and First Lady Ann Scott announced contests for Hispanic Heritage Month that will give five K-12 students and three teachers some serious awards.
Students in grades 4-12 can win a four-year Florida College Plan scholarship by participating in an essay contest. Three winners will be selected: one elementary school student (grades 4-5), one middle school student (grades 6-8), and one high school student (grades 9-12). Two scholarships will also be awarded to younger children who enter an art contest.
The theme for both student contests is "A Recognition of the Role of Hispanic-Americans in Shaping Florida Today," and students to demonstrate — whether by essay or art — how Hispanic Floridians have impacted the state's history and culture.
Three teachers — one each for elementary, middle and high school — can also be nominated for an "Excellence in Education Award" by a principal, teacher, parent/guardian, or student. Winners will receive a prize at the Governor's Hispanic Heritage Month celebration in Tallahassee later this year.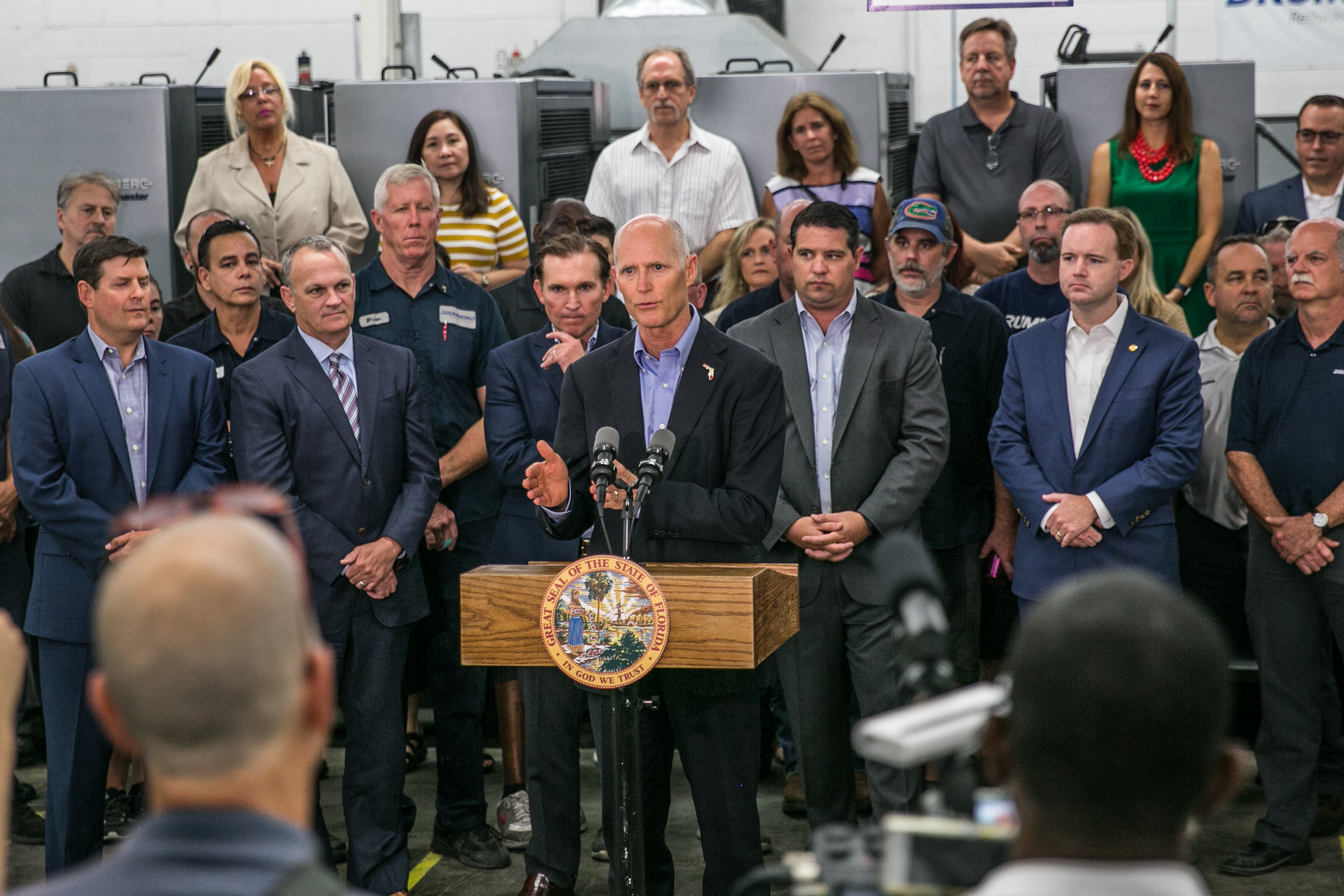 Scott seeks supermajority vote before raising taxes
Scott is wanting voters to approve a constitutional amendment in 2018 ballot to make it tougher for Florida lawmakers to raise taxes.
Before any tax or fee increase, the governor's plan would have the House and Senate first seek a supermajority vote. Scott will ask the Legislature and the Constitutional Revision Commission to place the plan on next year's ballot.
"As we grow this economy we can invest in what we care about," Scott said in a Lake Mary news conference announcing the plan. "We want jobs, we want our kids to get a good education, and we want to keep people safe."
Scott also noted that in the seven years since taking office, taxes have been cut more than 75 times, saving taxpayers more than $7 billion.
Scott touts Jax as best choice for new fighter squadron
Gov. Scott joined the ranks of Florida politicians calling for Jacksonville's 125th Fighter Wing to be home to a new squadron of F-35A Lightning II fighter jets.
In a letter to U.S. Department of Defense Secretary James Mattis, Scott said Florida was the "most military friendly state" in the nation and that the First Coast provides military families with great opportunities in addition to being "one of the best places in the country to live and raise a family."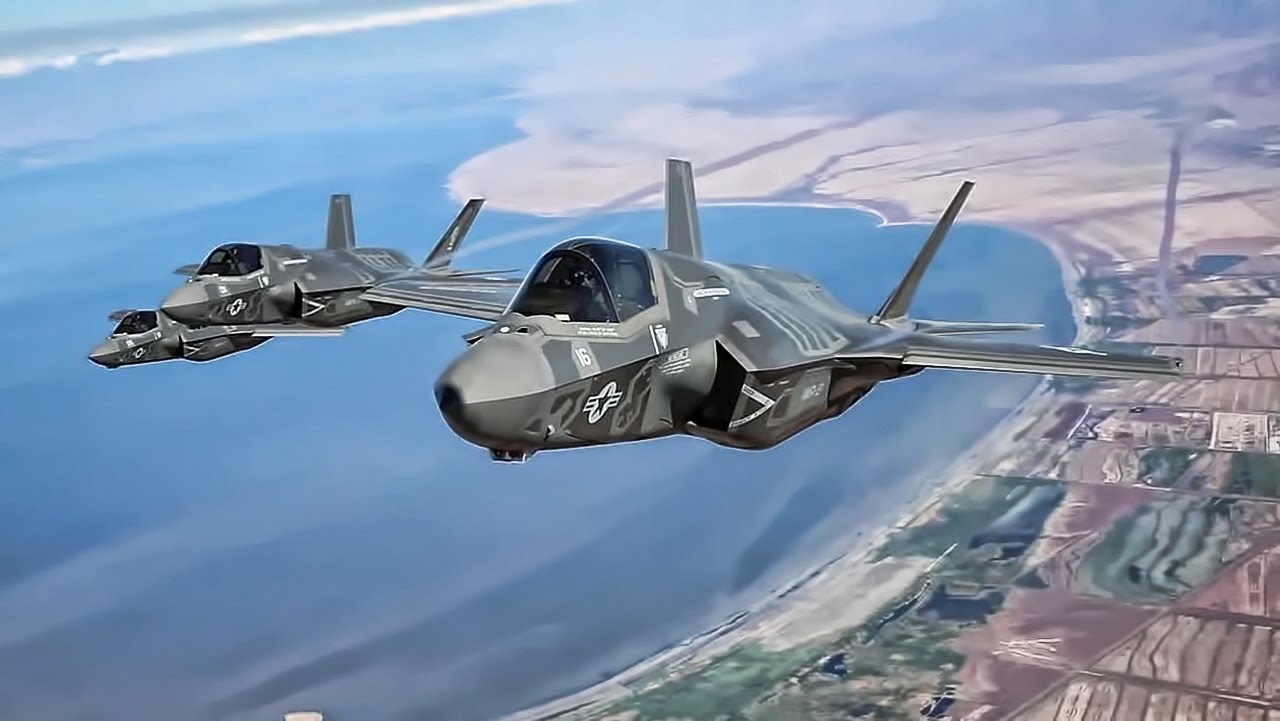 "A recent site survey found that the 125th FW meets all of the requirements identified by the U.S. Air Force," Scott wrote. "The benefits of the 125th FW include the exceptional airspace and range capacity for training, low cost for facility construction and modifications, access to joint training opportunities, and the ability to meet other regulatory criteria.
The Bold City is one of five finalists for the squadron, which experts say could make a $100 million economic impact and keep hundreds of jobs in the area that may otherwise disappear when the military eventually phases out the F-15 Eagle.
Scott announces first wave of speakers for Latin American Summit
Scott announced 13 speakers for the 2017 Latin American Summit and said there would be more to come in the weeks leading up to the Oct. 2 event in Miami.
On the list are three members of the Florida congressional delegation: Ileana Ros-Lehtinen, Mario Diaz-Balart and Francis Rooney. Also getting behind the lectern is former Congressman Lincoln Diaz-Balart, who represented the Sunshine State from 1994 through 2011.
The other nine speakers announced: Donna Hrinak, President of Boeing Latin America; Archbishop Thomas Wenski; Emilio T. González, Director and CEO of Miami-Dade Aviation Department; Paul F. Browning, President and Chief Executive Officer of Mitsubishi Hitachi Power Systems Americas; Romaine Seguin, President of UPS Americas Region; Paulo Cesar de Souza e Silva, CEO of Embraer S.A.; Susan Segal, President and CEO of Americas Society/Council of the Americas; Marcelo Mindlin, Chairman and CEO of Pampa Energía S.A.; and Juan M. Kuryla, Director and CEO of PortMiami.
Awarded
Scott announced winners for a pair of awards and recognized an Army veteran with the Medal of Merit during a Cabinet meeting Wednesday.
U.S. Army Specialist Christopher Allyn received the medal for pulling car crash victims out of burning wreckage after witnessing an accident in Cape Coral last year. Allyn has also been recognized by the Cape Coral Fire Department and Cape Coral Police Department for his lifesaving heroics.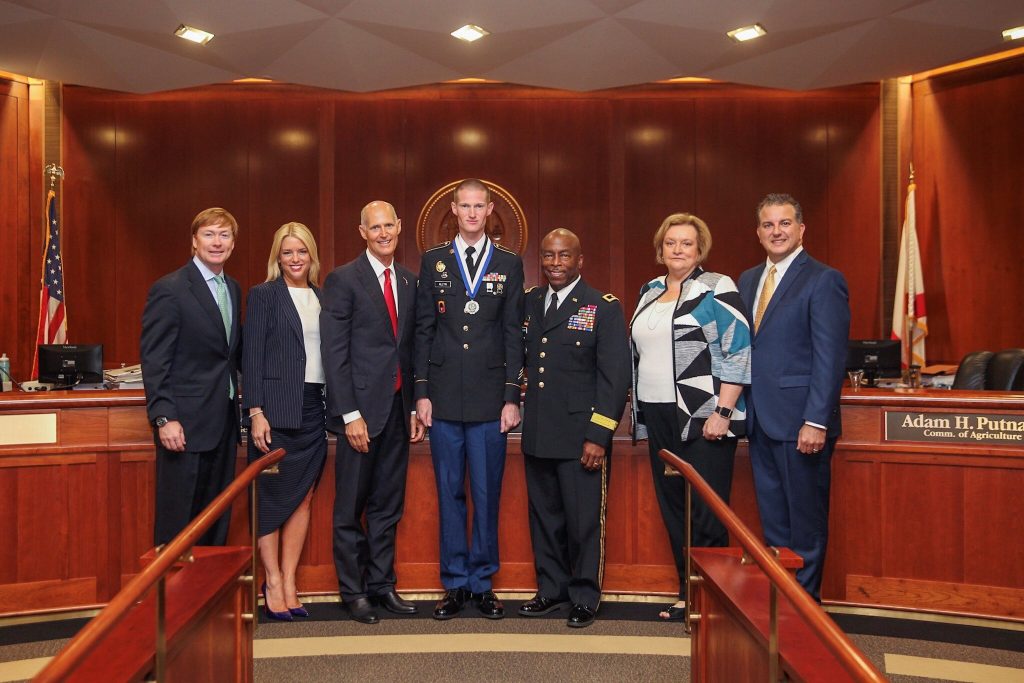 The Volunteer Champion of Service award went to Lynne Gassant. The Palm Beach County resident was recognized for her work at Scholar Career Coaching, a nonprofit she founded that sets South Florida high school students up with mentors. The group has helped more than 50 students since it formed in 2012, many of whom speak English as a second language.
A Business Ambassador Award was also given to Tallahassee-based small business Lucky Goat Coffee. Owner Ben Pautsch said he was "honored" by the award and said he and the Lucky Goat Team "have a passion for our specialty grade coffee and strive to provide our customers with a custom experience." Scott, as he is wont to do, credited tax cuts and slashed regulations for the coffee shop's success.
The week in appointments
Scott adds three to Continuing Care Advisory Council— The council, which sets Office of Insurance Regulation rules for continuing care retirement communities, cycled out three members to add the new blood.
Former Hewlett-Packard higher up Dudley Geyer of Saint Johns replaces Walter Hood on the council; Sarasota resident Raymond Neff, president of Neff and Associates Home Office Services, will take over for Charles Paulk; and Clifton, Larson, Allen, LLP principal Sue Bunevich of Tampa succeeds Marshall Gunn III.
Geyer and Neff got one-year terms, while Bunevich will serve through Sept. 30, 2019.
—
Restocking the bench — Scott appointed two to the Miami-Dade County Court to replace a pair of judges he elevated to the 11th Judicial Circuit Court.
Joseph J. Mansfield is a longtime Assistant State Attorney and Cleveland — Marshall College of Law alumnus. Renatha Francis is in private practice at Shutts & Bowen, LLP and is an alumna of Florida Coastal School of Law.
The pair fill vacancies created by the promotion of Judge Victoria del Pino in December and Judge Jason E. Dimitris in April.
Instagram of the week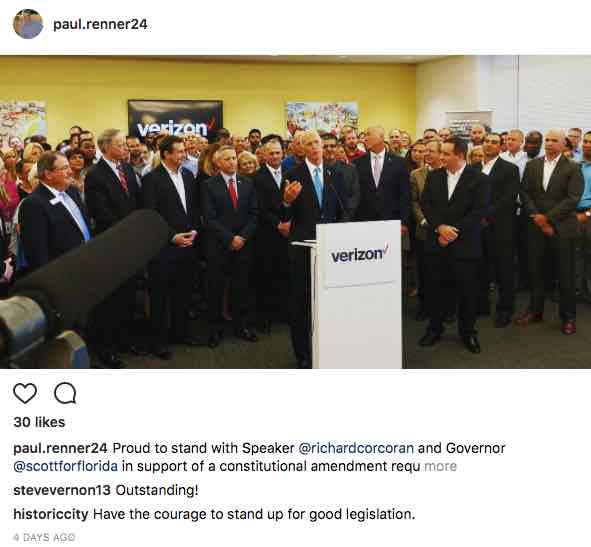 Dozens of communities get DEO grants
The Department of Economic Opportunity spread $1.2 million in CPTA grants across four dozen Florida communities this week.
"DEO is committed to using our resources to make a positive impact on the future of Florida communities. Through Community Planning Technical Assistance grants, DEO helps communities reach their economic development goals," department head Cissy Proctor said.
The one-year grants ranged in size from $5,000 for Altha, a small town in Calhoun County, to $75,000 for the  East Central Florida Regional Planning Council, which benefits St. Johns, Volusia, Brevard, Putnam and Flagler counties. The average award clocked in at $25,000.
The grant money is awarded to cities and counties meeting performance requirements set by DEO. Regional Planning Councils can also get some CPTA cash for projects benefiting more than one community.
Insurance Commissioner going after AOB in 2018
Florida Insurance Commissioner David Altmaier told Gov. Scott and the Cabinet that he will push for lawmakers to make changes to a practice known as "assignment of benefits," where policy holders sign away their rights to a claim for quick repairs from a third-party.
Critics say AOB is jacking up rates for Floridians with homeowners policies, but the practice has also crept into auto windshield repairs.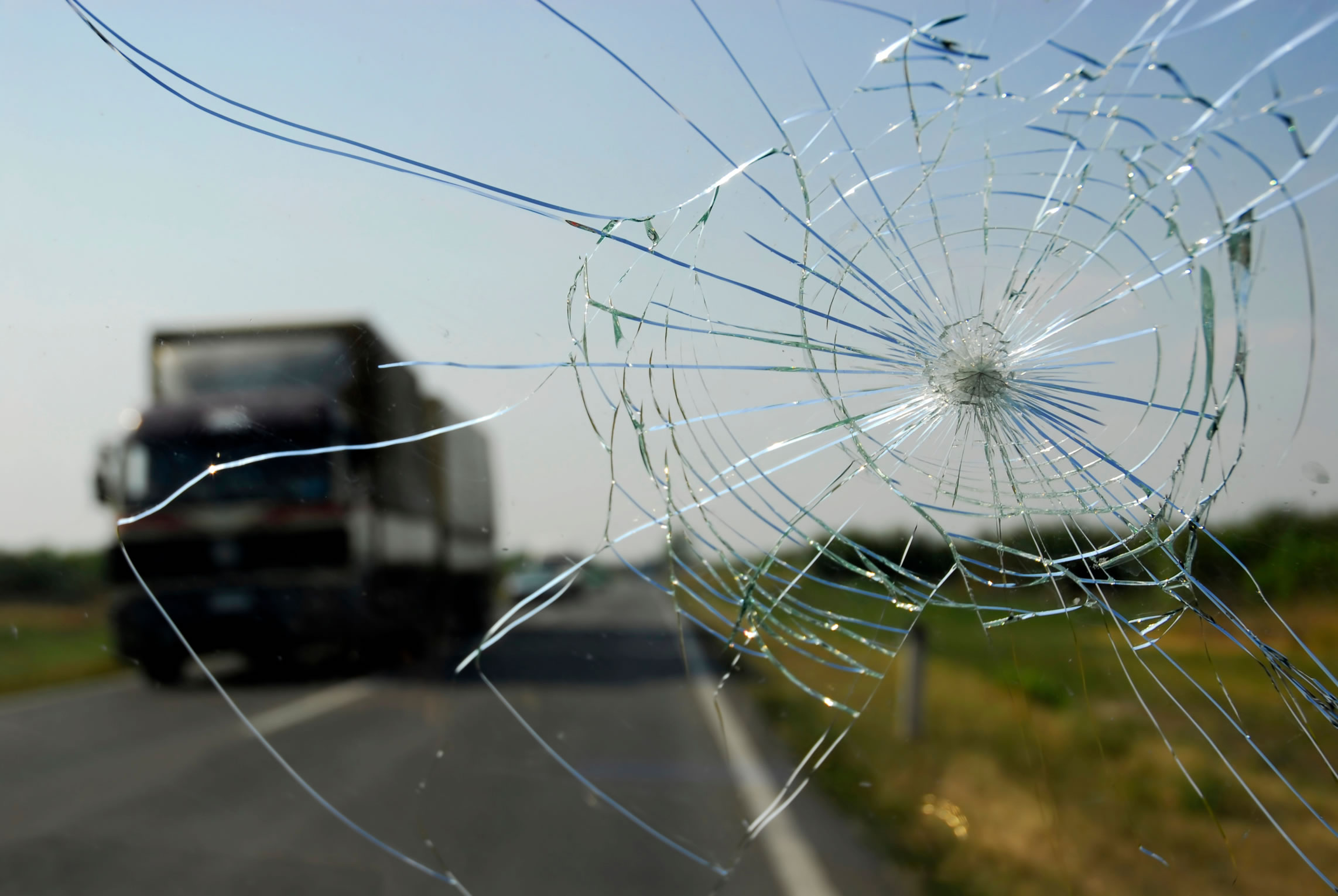 "We are aware of situations in which consumers are told that there is a crack in their windshield, and `we can replace it right here in the parking lot for you. We just need to sign this form please,' " Altmaier said at a  Wednesday Cabinet meeting.
Altmaier said the practice leads to disputes between repairmen and insurance companies, which leads to litigation and higher costs for auto coverage.
"We believe that over the past several months and the past couple of years, we have accumulated a lot of very compelling information that would demonstrate that this is certainly an issue for our policyholders," he said.
FAAST names Darryl Rouson "Legislator of the Year"
The Florida Alliance for Assistive Services and Technology named St. Petersburg Democratic Sen. Rouson as its 2017 "Legislator of the Year."
The disability advocacy and awareness group said it chose Rouson for sponsoring a bill to revise rules surrounding assistive technology for disabled students in order to allow them to use the devices outside of school.
The Legislature ended up passing the House version, HB 371 by Tallahassee Democratic Rep. Loranne Ausley, with a unanimous vote. Gov. Scott signed the bill into law in June and it went into effect July 1.
Rouson was presented with the FAAST award at a Wednesday event in Safety Harbor.
Florida Realtors recognize Republican lawmakers
The state trade association for Realtors named eight lawmakers — four senators and four representatives — as its 2017 "Legislators of the Year."
Sens. René García, Tom Lee, Kathleen Passidomo and Kelli Stargel and Reps. Jim Boyd, Colleen Burton, Byron Donalds and Holly Raschein received their awards at the Florida Realtors annual Convention and Trade Expo in Orlando this week.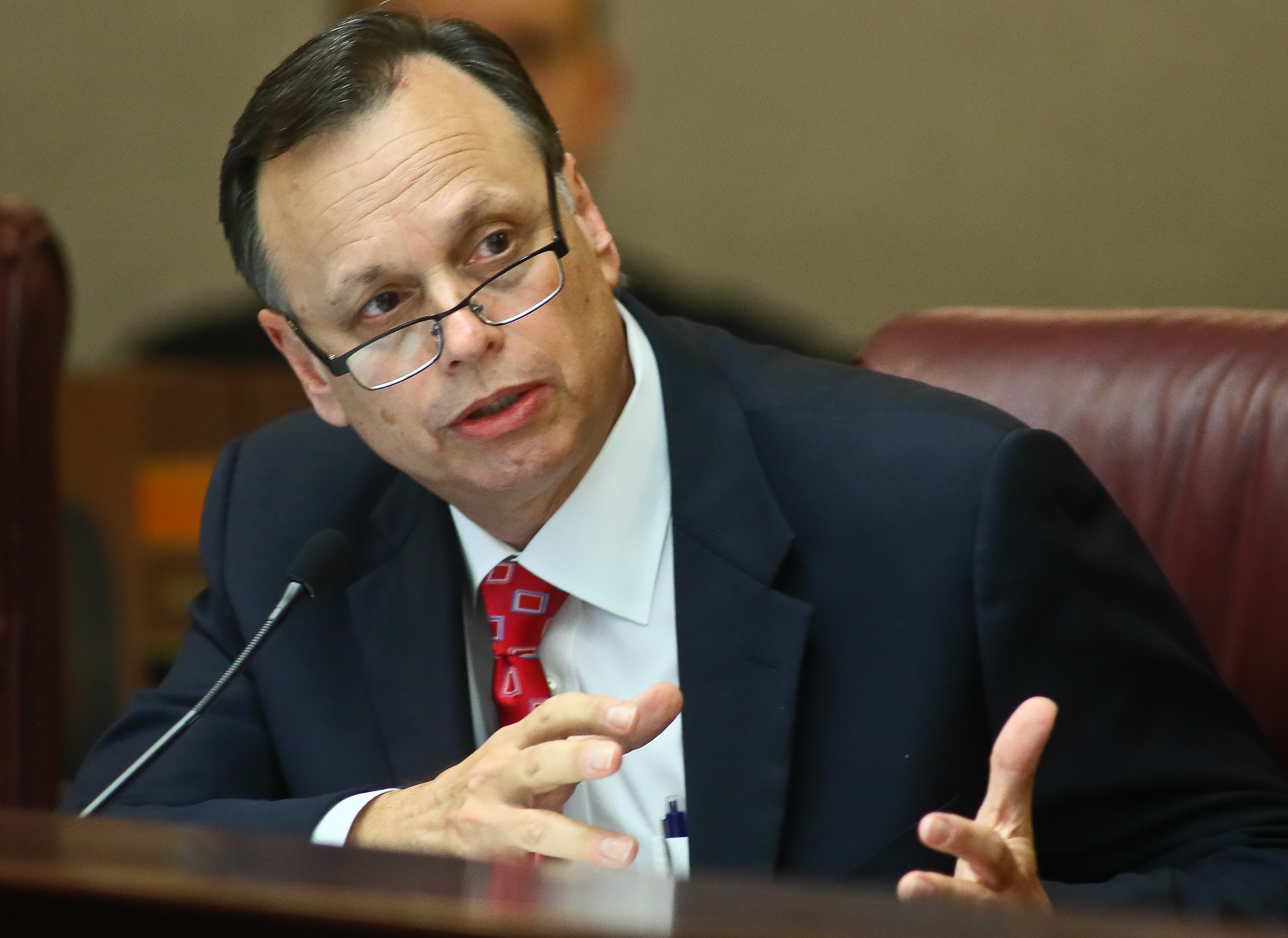 The group said its picks made the cut for sponsoring bills to cut the commercial rents sales tax, capping estoppel fees charged by community associations, and passing a bill to put a permanent homestead exemption on the 2018 ballot.
Five senators get top marks from School Board Association
Three Republicans and two Democrats will take home a "Legislator of the Year" award from the Florida School Board Association.
"We are proud to recognize these legislators for their continued efforts to fight for the highest quality public education opportunities for Florida's students and families. We are particularly grateful to be able to honor the courage these fine men and women displayed in defending public education and local control this year," said Executive Director Andrea Messina.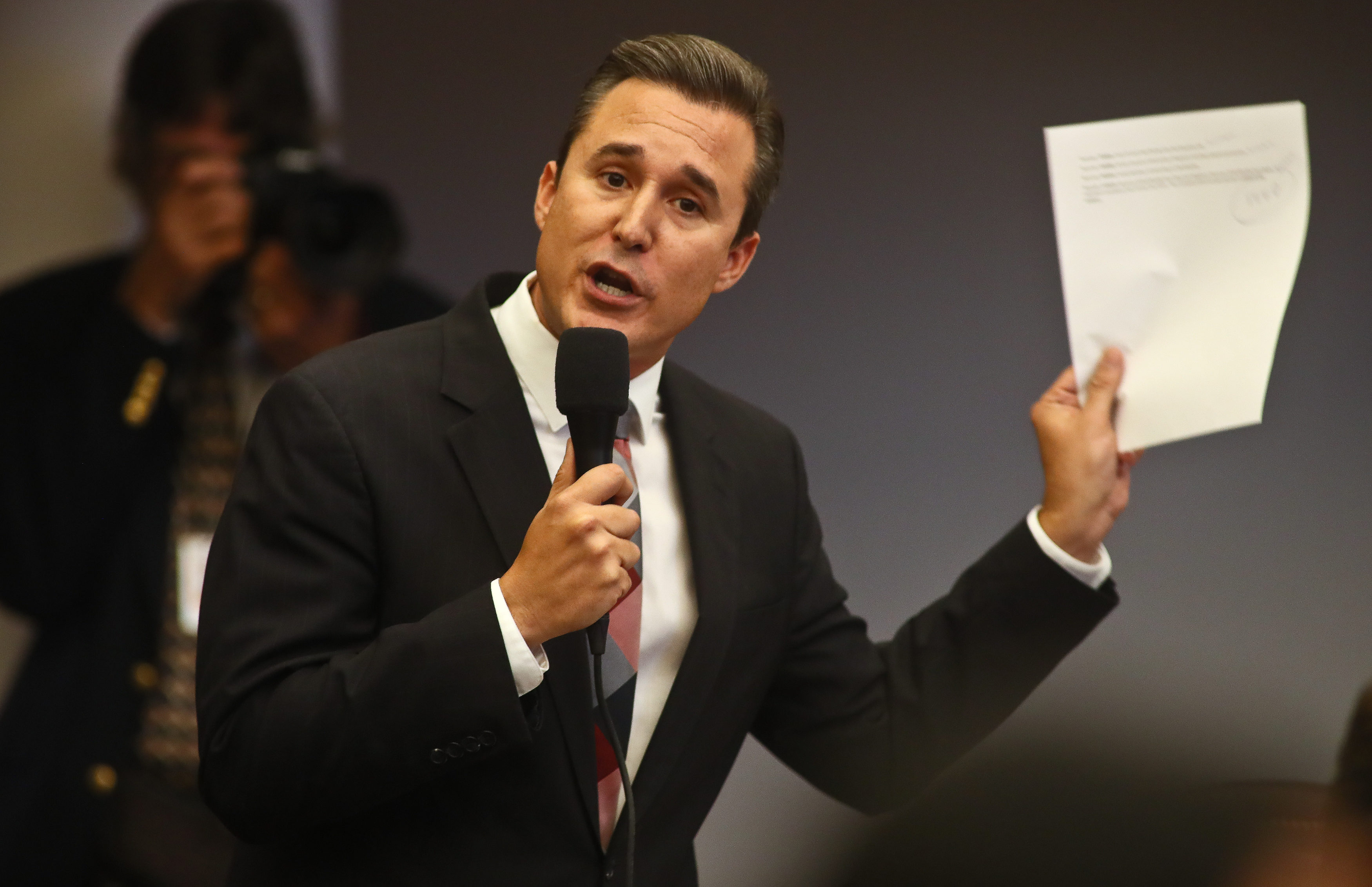 FSBA announced Republicans Rene Garcia, Denise Grimsley and David Simmons, as well as Democrats Gary Farmer and Bill Montford will the awards either at a School Board meeting in their districts or at the association's annual meeting in Tampa later this year.
All but Montford are first-time recipients, the group said.
Moody's says LIP is good for credit
Moody's Investors Service said the five-year renewal of Florida's Medicaid 1115 Waiver is credit positive for safety-net hospitals.
"The five-year extension is credit positive for Florida's (Aa1 stable) not-for-profit and public hospitals because it will help them defray the cost of providing services to uninsured patients. The largest beneficiaries include safety-net hospitals, children's hospitals and providers treating a high percentage of Medicaid, uninsured and underinsured patients," the report read.
The Aug. 3 renewal will increase Low Income Pool, or LIP, funding from $607 million to $1.5 million. Hospitals that put up matching funds from a local government or special taxing district will be able to draw down the money.
Moody's said Shands Jax and Public Health Trust of Miami-Dade County stand to benefit the most from the extension since they treat a high percentage of low-income patients and LIP funding already accounts for the bulk of their cash flow.
State holding scammer education 'fairs'
The Department of Agriculture and Consumer Services announced a series of "Consumer Protection Fairs" across the state which aims to give Floridians the smarts to avoid rip-offs and fraudsters.
"One of our top priorities is protecting Floridians and visitors from fraud, and these consumer protection fairs help educate consumers so they can avoid scams," said Commissioner of Agriculture and GOP gubernatorial candidate Adam Putnam.
The first stop was in Homestead Tuesday. Upcoming fair dates are below:
Aug. 30: Eisenhower Regional Recreation Center, 3560 Buena Vista Blvd., The Villages.
Sept. 19: One Senior Place, 715 Douglas Ave., Altamonte Springs
Oct. 13: Sun City Center Community Hall- 1910 S. Pebble Beach Blvd.
Oct. 26: Lynn University, 3601 N. Military Trail, Boca Raton
Nov. 11:  Bayview Senior Center, 2000 E. Lloyd St., Pensacola
Cyber soldiers get cyber training
The Agency for State Technology and the Florida Department of Law Enforcement teamed up to get Florida IT workers locked and loaded for a "cyber battle."
"We often say, it's not a matter of IF — but WHEN, a cyber security incident will occur. We need to constantly train our security professionals since the types of threats are always evolving," said AST director Eric Larson.
FDLE IT chief Gray Johnson said "the cyber threat is real" and that the law enforcement agency is honored to team up and bring their cyber defense tactics to state employees working in the digital realm.
The employees who got the training were put to the test with mock cyberattacks, based on real-world threats, which they had to "identify, mitigate and remediate."
Ken Detzner paints the arts as economic booster
The Florida Department of State is partnering up with local agencies to put on the "Arts and Economic Prosperity in Florida Tour," Secretary of StateKen Detzner announced.
Detzner said the tour will spread the word on a new study from Americans for the Arts, which showed the Sunshine State's arts and culture industry supports 132,000 jobs and generates nearly $500 million in revenue for state and local governments.
The tour stops in Jacksonville Aug. 30, Orlando Oct. 4, and Tallahassee Jan. 23-25. The tour will swing through Miami in November and Pensacola in March 2018, but exact dates were not released.
DEP gifted pricey parcels in Rookery Bay
Two tracts of land worth a combined $236,750 were gifted to the Florida Department of Environmental Protection by the Conservancy of Southwest Florida.
The Collier County land is located within the Rookery Bay National Estuarine Research Reserve and is adjacent to other state-owned lands. Florida Coast Office Director Kevin Claridge said the donation would "improve management efficiency while also protecting valuable sea turtle and shorebird habitat."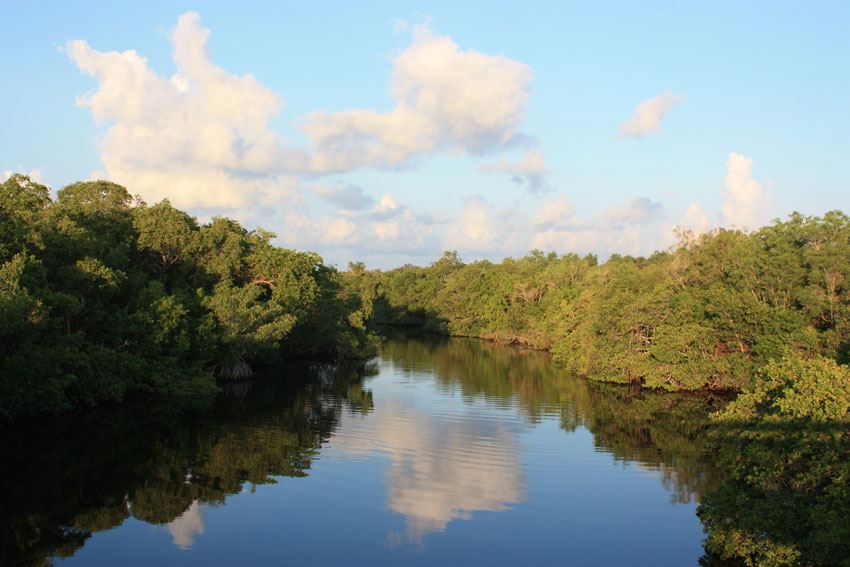 The Conservancy of Southwest Florida said the donation was part of their dedication to protecting the Rookery Bay Reserve, which sits on the western edge of the Everglades and runs to the Gulf Coast.
The move was commended by fellow environmental group Audubon Florida, which has also been heavily involved in the reserve since it was created.
Dem lawmakers head to Belle Glade
Sen. Kevin Rader and Rep. Joe Abruzzo, both Democrats, announced a joint town hall set for Aug. 23 in Belle Glade.
The two South Florida lawmakers will answer questions and brief constituents on the 2017 Legislative Session, including the 2017-2018 state budget, educational funding, improvements to the Herbert Hoover Dike, and environmental legislation.
The town hall will start at 6:30 p.m. at the West Technical Education Center.
Democrats sound off on Charlottesville
Florida Democrats put out plenty of news releases in the wake of the violence in Charlottesville, Virginia, that left one dead and 19 injured.
U.S. Rep. Joe Geller called the attacks "domestic terrorism" and a "sickening symbol of bigotry, hatred and divisiveness," adding that he condemns all forms of white supremacism. The Aventura congressman didn't speak on President Trump's remarks after the attacks, but state Rep. David Richardson didn't mince words.
"What the country witnessed yesterday was a United States president losing all moral authority to govern," he said in an email calling on Trump to resign. "His defense of neo-Nazis, KKK members and white supremacists is not just 'Trump being Trump' or one more opportunity for Republicans to condemn the sin while continuing to prop up the sinner."
Lantana state Rep. Lori Berman took a different approach. Instead of excoriating the president or taking jabs at the hate groups in Charlottesville, she asked Gov. Scott to call a special session to replace Florida's statue of Confederate Gen. Edmund Kirby Smith in the National Statuary Hall in Washington, something lawmakers failed to agree on in the 2017 Legislative Session.
Windermere mayor installed as FLM president
Windermere Mayor Gary Bruhn was named president of the Florida League of Mayors during the group's annual meeting held this week in Orlando.
FLM Executive Director Scott Dudley gave Bruhn a vote of confidence, saying he's been a longtime member of the league and "is ready to lead this organization."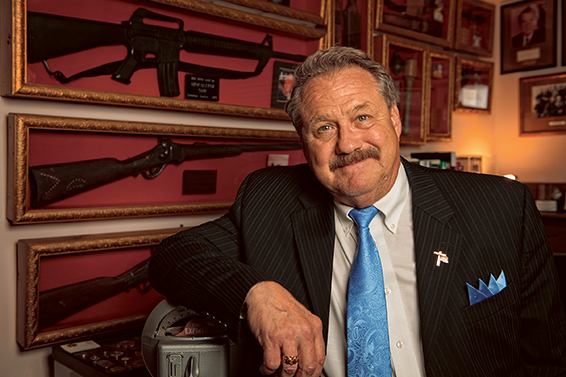 Bruhn is in his fifth term on the FLM Board of Directors and is also a member of the Florida League of Cities Board of Directors and the West Orange Chamber of Commerce Board of Directors. He also holds a spot on FLC's Municipal Administration Legislative Committee.
FLC, the parent group of the League of Mayors, gave Bruhn its first ever "Home Rule Hero Award" back in 2009. Before becoming mayor, Bruhn had a 30-year career with Lockheed Martin.
Amy Mercado helps pupils with supplies
With help from the Office Depot Foundation and the National Foundation for Women Legislators, freshman state Rep. Mercado handed out school supplies at Orlando's McCoy Elementary this week.
"I'm thrilled to be able to partner with these great organizations to help out our students in need," the HD 48 Democrat said. "These sackpacks will give each child the essential tools they need to kick off a successful school year!"
Each colorful drawstring bag included a ruler, four crayons, a pen, a pencil, a pencil sharpener and an eraser.
Mercado and the organizations teamed up as part of the National Backpack Program. Office Depot started participating in 2001, and NFWL joined in five years later. The office supply chain said its participation has helped more than 4 million children overall.
FDA wins 'Association of the Year'
The Florida Dental Association (FDA) received the Florida Society of Association Executives' (FSAE) 2017 Association of the Year Award at the association's annual conference in West Palm Beach, it announced this week.
"Our Association of the Year Award recognizes organizations that have demonstrated outstanding efforts, excellence and innovation that benefit their industry," said Frank Rudd, FSAE's president and CEO, in a statement. "The Florida Dental Association exemplifies this achievement, and we commend their dedication and commitment on behalf of the members and industry they serve."
As examples of its good work, the FSAE cited FDA's annual "Florida Mission of Mercy, a two-day event hosted by the FDA Foundation and held in a different city each year to provide critical dental care, at no cost, to patients. This year's event, held in Pensacola, provided more than 1,900 patients with approximately $1.4 million in donated dental care services."
It also noted "Florida's Action for Dental Health, a comprehensive, collaborative initiative to improve the oral health of all Floridians by supporting and promoting programs and policies to address obstacles to dental care in Florida."
"The FDA is dedicated to leading the way for oral health in Florida," said Drew Eason, the FDA's executive director and CEO. "We achieve that goal by supporting our members, helping them better serve their patients and championing statewide programs and policies that benefit Floridians' oral health."
Don't look now …
Everyone knows starting at the sun is bad for the eyes, but the state Department of Health really means is this time.
"The solar eclipse is a once-in-a-lifetime event that I'm sure many of us will want to experience," said State Surgeon General and Secretary Dr. Celeste Philip. "I look forward to viewing the eclipse safely using approved solar eclipse glasses, and I encourage all of Florida's residents and visitors to practice caution while driving or walking outdoors during the period of darkness."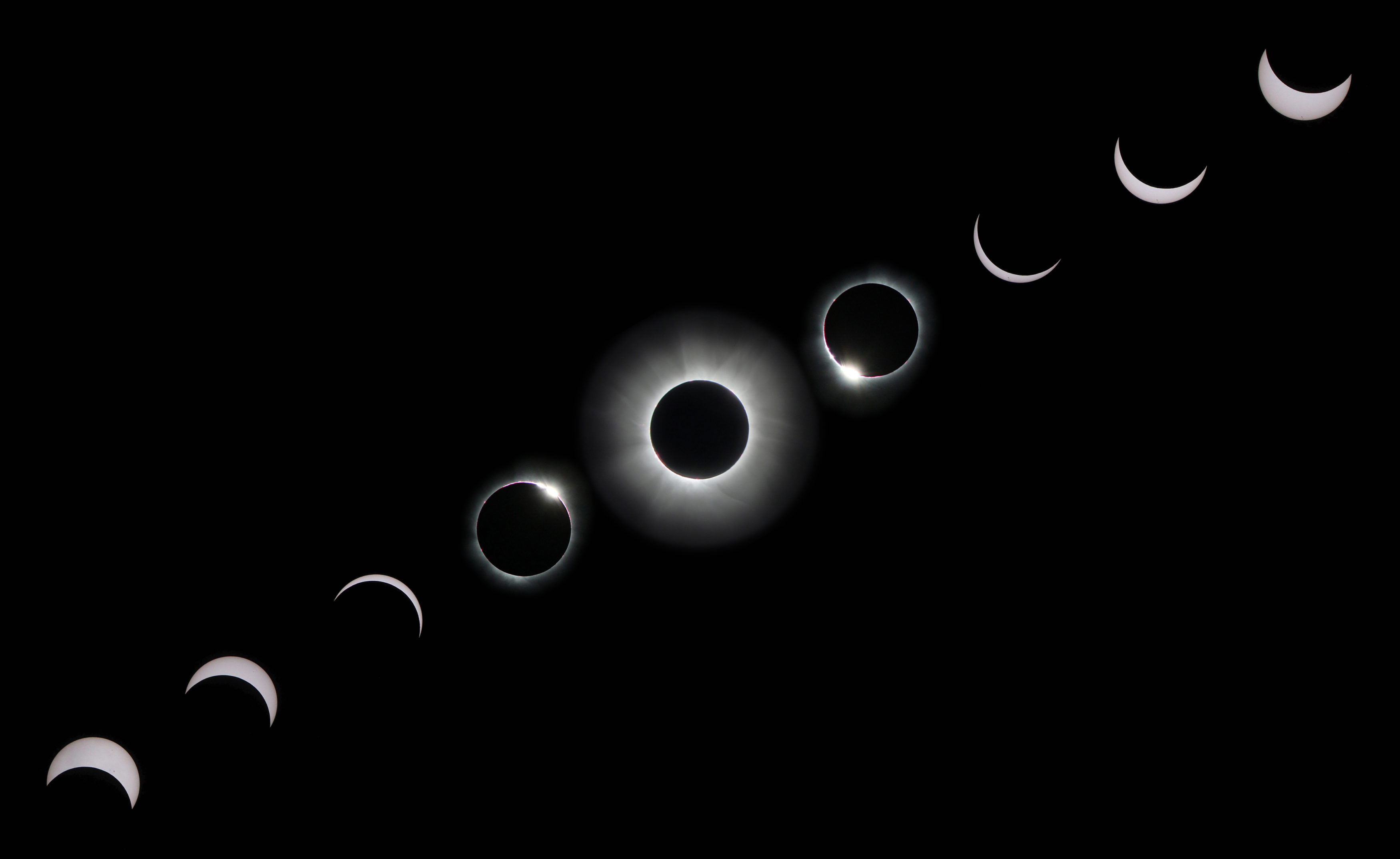 The Sunshine State isn't on the path for a total eclipse, but experts say a partial eclipse will be visible from 1:30 p.m. to 4:30 p.m. Monday, with the best view coming between 2:30 p.m. and 3 p.m.
DOH said to avoid watching through a camera, telescope or binoculars, and to go ahead and toss out eclipse glasses if they have scratches. Reputable spectacles are listed by the American Astronomical Society.
This week's edition of Capitol Directions