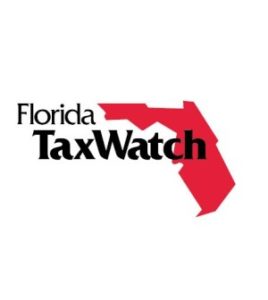 Florida TaxWatch, the nonpartisan government watchdog organization, served up its annual list of "Budget Turkeys," naming almost $178 million in line-item projects part of the $82.4 billion budget passed May 8 by the Florida House and Senate.
For the Tampa Bay region, Florida TaxWatch targeted more than $33 million in local projects as individual line items added to the spending plans—usually last minute or in committee — without a thoughtful and thorough budget process.
The largest project in the region was Pasco County's Interstate 75 and Overpass Road Interchange, priced at $15 million.
Hillsborough County had the lowest number of turkeys with three projects totaling $1,825,000; Pasco is the highest at $16,960,000 spread out over five projects.
For the 2017-18 fiscal year, which begins July 1, TaxWatch listed 111 budgetary turkeys, suggesting around $177.8 million in savings. In total, the final budget contains more than 700 member projects, worth more than $600 million.
A "Turkey" label does not pass judgment on the project's overall worthiness, does comment on the process. The purpose of the label is to make sure all projects using public funds are properly vetted.
"The result was that only a handful of projects made into the budget during conference. While falling short of the goal of no conference additions, this is still a very positive improvement, as projects being added in conference have become an epidemic," the report says.
Even so, "with a few exceptions, committee hearings on member projects were pro forma, with very little discussion or debate," the report continues.
Among the TaxWatch 111 'turkeys' worth $117.8 million: An engineering building for Florida International University worth $10 million. A $500,000 rodeo facility in Arcadia. Local transportation projects valued at $81.5 million.
Individual Tampa Bay-area projects on the list include:
Pasco ($16,960,000)
– Pasco County Fair Association: $860,000
– Interstate 75 & Overpass Road Interchange: $15,000,000
– Parkland Roadway Stabilization: $250,000
– PD&E Study of Clinton Avenue Intersection Realignment at U.S. 98 and U.S. 301: $500,000
– U.S. 301/ReImagine Gall Boulevard, Zephyrhills: $350,000
Pinellas ($4,300,000)
– Great Explorations Children's Museum: $400,000
– Education and Access to Performing Arts Program: $500,000
– Pinellas Suncoast Transit Auth – Memorial Causeway Busway Project: $1,000,000
– State Road 687 (3rd & 4th Streets) and 8th/MLK Streets downtown St. Petersburg-Preliminary Engineering Study to Convert One Way to Two-Way Street: $200,000
– Forward Pinellas Waterborne Transportation: $1,000,000
– Treasure Island Causeway Multimodal Improvements: $1,200,000
Hillsborough ($1,825,000)
– Big Brothers Big Sisters – Bigs Inspiring Student Success: $500,000
– Self Reliance Inc. – West FL Health & Safety for Seniors Pilot Project: $575,000
– Plant City Collins Street Improvements: $750,000
Polk ($10,000,000)
– Polk SC – Renovate Campus Chiller Plant System Phase I: $2,500,000
– Bartow Northern Connector, Phase II: $7,500,000
The group is calling for Scott to veto the items when he signs the budget, expected within the next week.
Among its recommendations, the report suggests making the new project vetting process permanent. It also suggests extra scrutiny for categories given to abuse, including economic development, housing and community development, workforce, and water projects.